4 tags
Ivo's Corset! This looks bad.
Since you seem a bit light on Archie submissions, I thought I'd introduce you to minor Fleetway/STC villainess, Cam: Badnik repair specialist and nightmare shepherdess. I think her design problems relate to two minor, trifling points: 1) Her body: 2) her body + her face. HER FACE. HER FAAACE. You're welcome. (STC issue 32 and 33, if you're a glutton for punishment). ...
Anonymous asked: What's your opinion on the actual concepts Ken created for the book, regardless of their execution?
Anonymous asked: So uh, is BobR talking out of his ass or is he seriously implying Archie lost the rights?
Hello /co. You're running a marathon and you don't send any of your discoveries to me? Tsk tsk! Glad to see that microwaving babies is still a popular past time.
3 tags
Anonymous asked: Has Archie really been far even as decided to use even go want to do look more like?
Well, I've managed to remove AMoAS off my personal. It was stupidly simple and I feel dumb for not thinking of it sooner, but it is what it is. It's still a secondary, nothing that can be done about that, but at least now it's attached to another account. Yeehaw. I can now respond to messages privately.
Anonymous asked: I swear, if they kill off Julie-su I'm going to be freakin pissed! Do you think that's the way things are going especially with this pansy-ass lawsuit?
Anonymous asked: what are your thoughts on this whole current mess penders has rendered the current comic arc into? are the echidnas *really* gone, or, is archie just brushing them aside for now until things cool off? i'm finding mixed messages in my search for the facts, i was hoping you could straighten them out!
2 tags
Ben Bates doesn't draw Minecraft style ENOUGH if you ask me! I don't know what that person was talking about, there's a curve on her tail. Hardly Minecraft! With his art you'd think the world had more shapes than squares and rectangles or something, gosh. This has been a problem since the day he was hired. Here, I have fixed everything wrong with that picture. (Guest...
Ben Bates and Sally's tail
You want a cite? Here's your cite. Issue #223, Ben Bates draws Sally's tail like she belongs in Minecraft. (Guest Submission) Oh for the love of god. Really? I thought we were complaining about the long 'fluffy' tails like Geoffery's being drawn angular or something, not complaining about Sally again. That tail looks fine with the SEGA style. Have you ever noticed...
Anonymous asked: I'm gonna be honest: Why do you like Ben Bates when he draws characters with blocky tails, super-deformed proportions, and an unnecessary amount of cuteness?
Anonymous asked: Archie has a new Sonic comic out in the form of Sonic Super Digest, which contains excerpts from various comics. Its really jarring seeing the different art types. Out of all of them, do you have a personal favorite? Lets have some positiveness for once!
Anonymous asked: So... you heard about the Penders case reaching a settlement?
HMMMMMM. (Sonic Issue #243, Pencils: Steven Butler, Inks: Terry Austin) (Guest Submission)
My front page is almost all text posts and that's nooo good. Various notes answered below the read more. [[MORE]] Anonymous asked: So the lost ones is a remake of his old books but replace sonic characters with humans… this could be huge potential if we can spot out which character is knuckles or get a gif of the radiate my egg/baby scene. No, not from what I know.It's its...
Anonymous asked: I just wanted to let you know that the Sonic Comic Encyclopedia actually has a little panel with the Locke meme face (Locke and Lara with baby Knuckles). I doubt that's a coincidence. No scan, sadly, just a heads up.
Anonymous asked: On Sonic fandoms and personality disorders: I heard a theory at one point that autists have trouble with expressions and faces etc., and the Sonic characters have these huge eyes and mouths and ears that help make their emotions very obvious. It's easy to see how someone could latch onto that.
Anonymous asked: So what's with Sonic fans and personality disorders?
vgfm asked: Wait, what's this about a sega mandate regarding relatives of existing characters? I haven't heard of this before you mentioned it.
Anonymous asked: What's your stance on Sega not allowing Archie characters to be related to Sega ones?
2 tags
Turns out The Spriter's Resource had rips: All the Image characters became silhouettes (or got gradient-shadows). I dunno if those pixels around that white box were a result of shoddy editing or not. I didn't notice it on my small TV, but the parts of Robolactus behind the logo and near the FF of the Galaxy didn't get blurred. (Guest Submission) Well there you have it...
Anonymous asked: I was going through the Extras in Sonic Mega Collection and noticed that at least two StH covers had to be altered for copyright reasons: Super Special #7 (all the Image characters were blacked out) and StH #104 (Robolactus discovers the joys of Motion Blur). Hopefully someone with the means to rip those images can send them your way and prove that I'm not just spouting random words.
1 tag
An observation about the new Sally design that I haven't really seen mentioned. (image of new Sally below the read more) [[MORE]] I'm personally seeing a -lot- of similarities here, and knowing the artist who did the concept sketch I'd not be surprised if it were intentional. It also puts a spin on the thought of 'it's not Sally without cheek tufts'. Anyway,...
Anonymous asked: What exactly do you hate about the modern comics? You keep spouting "furry drama bullshit" but I really don't see anything wrong with how the comics are now. If you seriously want nothing but jokes and puns, read a fucking newspaper strip.
luke-eats-mangos asked: What's this talk about new character designs? I Googled it and got nothing. Did I misunderstand the conversation?
polterghast asked: Can you make that last ask rebloggable? I need it and you worded it better than I ever could.
Anonymous asked: Thoughts on Ian calling Sally and the rest of the SATAM cast "old, out-dated, niche characters"? As if the two dozen vapid characters SEGA has produced post Sonic Adventure have been anything but those things.
stoicsilence asked: oh god does abusive dragon boyfriends actually become a thing jesus christ dulcy
stoicsilence asked: i just got into archie sonic and the plot, art and everything is just so damn strange ninety percent of the time. what the hell happened from the first issues where it was just puns and shit and then they nosedive straight into a grimdark plotline, anyways, i'm so glad this blog is a thing.
1 tag
4 tags
Anonymous asked: Any chance of a Scumbag King Acorn meme coming along soon?
Anonymous asked: Am I correct in assuming that your recent inactivity on this blog is due to you running out of things to post?
6 tags
Clearing up a misconception-
Ken Penders is not suing Archie Comics Publications. ACP is suing him because he copyrighted everything he had done for the book a few years ago. The problem is both are claiming the material belongs to them, and just recently Ken Penders used the copyrights he had claimed to force a company to stop distributing Knuckles Archive #3. So this suit is about who owns the copyrights. I think this is...
Anonymous asked: wait, what? is that lost ones trailer for real? i thought it was a intentionally bad video made as a joke, but the comments seem to imply that it's legit.
ninetails2000 asked: I don't mean to sound weird, but I've seen surprisingly little dingo ass on here. You mentioned there was a lot of it in the Knuckles comics, why not post up an asstravaganza? I love it when odd repetitions in works get clumped together just to show off how much of it there is. Like a montage of Sonic characters saying "Long time, no see." or Shadow's odd habit of starting...
2 tags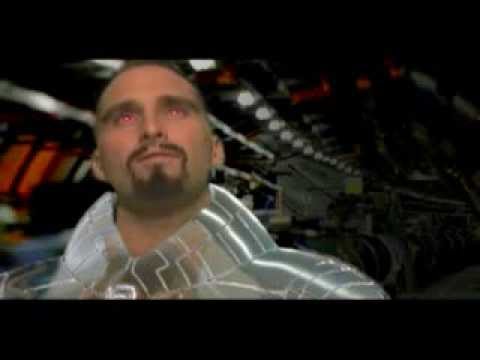 Anonymous asked: I know this isn't particularly news and that a lot of your readers don't keep up on the Ken Penders forums, but his two friends have been hinting that something happened at the pre-trial settlement meeting the other day. Think Archie has pulled a wild card or that Sega finally put their foot down?
Anonymous asked: Have you seen the news about Knuckles Archive 3?
Anonymous asked: I see you linking TSSZ a lot, but I've been told in the past that the website is run by pretty much just one dude who posts whatever he THINKS MIGHT be a news story, without actually clarifying anything he posts, simply because he wants to be the very first to report on it. This doesn't mean it's wrong, but there's a good chance he didn't double check sources.
7 tags
7 tags
More News
Multiple links this time as there's multiple entries. First, Scott Shaw copyrights his "Tails' Tallest Tale" story. Second, Ken Penders' defense team to pay &13K in Sanctions to Archie due to missing a deadline. Third, SEGA is copyrighting Archie comic stories. And 'dats da news.
7 tags
I've been looking through some Archie Sonic images for things to submit and, having been inspired by the redlines of Ken Penders' promotional images that were posted to here, decided to try doing some outlines of particularly bad looking panels of my own. Here's one of Sally (don't remember what issue it's from) that particularly bothered me: It may not look like...
1 tag
Watch your image hosting
When you submit things, you need to watch where it's hosted. There's a few blank spots in the archives due to my not paying attention to hosting before and people having removed the images. So have it hosted somewhere 'permanent' or on tumblr itself, if you can.